Company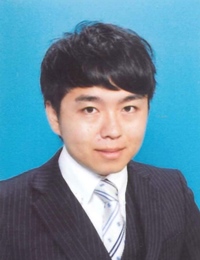 We would like to express our deep gratitude for your support.
 Iris Partners Co., Ltd. handles a wide range of properties such as residences, office buildings, commercial facilities, logistics facilities, and hotels, mainly in the Kanto, Koshinetsu, and Tokai regions. In addition, we are engaged in management consulting, construction consulting, and real estate investment, such as the sale of real estate investment products, through our good investment network.
 We will handle various problems and needs of "real estate," and provide greater satisfaction to all our customers. As such, we will continue to provide high-quality services, achieve "town development that has maintained customer satisfaction for more than half a century," and contribute to local areas and the prosperous future of Japan.
 Lastly, we look forward to your continued support, and we wish for your further prosperity it the future.
Representative director and president Jun Furukoshi
Company name
Iris Partners Co., Ltd.
Representative
Representative director and president Jun Furukoshi
Foundation
May 1, 2009
License No.
Aichi prefectural governor (2) No. 21614
Business
1.Housing land and building dealer
2.Rental, management, holding, and operation of real estate
3.Management consulting
4.Construction consulting
5.Sale of real estate investment products
6.Contractor of starting various businesses, business plans of groups, management analysis, and marketing research
Affiliated organizations
Public Interest Incorporated Association The Association of Aichi Housing Land and Building Dealers
Public Interest Incorporated Association Toyohashi Junior Chamber
Incorporated Association Toyohashi Higashi Rotary Club
---
The Kanto Region
KDX Residence Hanzomon 1001, 2-12-1 Kojimachi, Chiyoda-ku, Tokyo 102-0083
03-3511-5534(TEL) 03-3511-5535(FAX)
View Larger Map
---
The Tokai Region
WALL CAPITAL HILL 8F, 1-27-1, Ekimae Odori, Toyohashi-shi, Aichi Prefecture 440-0888
0532‐21-5273(TEL) 0532‐21-5274(FAX)
---